Almost time to go back to school! Ugh. Post pics of places you went this summer!
1. Vermont!
a)Ben and Jerry's!!! With my Phish food!I tie-dyed my own t-shirt there, you'll see it this year!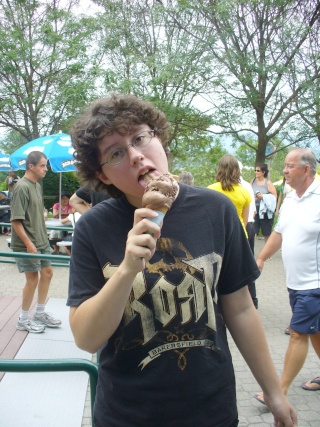 b) Cabot Cheese Factory! Cubes of cheese!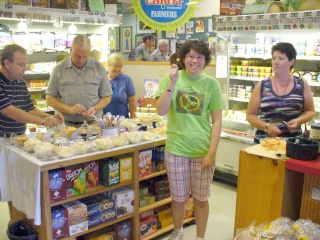 c) Mt.Mansfield! It's windy up there.
2. Odiorne Point!
Me holding a starfish and a sea urchin. That water was so cold I couldn't move my fingers when I took them out. They were numb and shaking for ten minutes.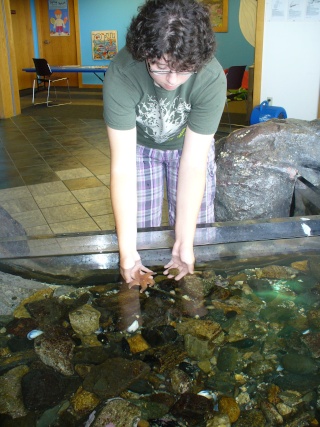 3. Boston Museum of Science!
a) Me in the butterfly exhibit! Yeah,of course that butterfly landed on me...

b) Me with my big half cut open grasshopper!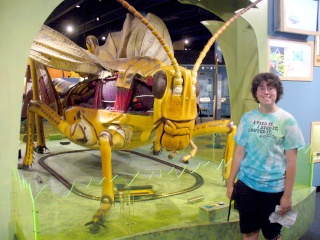 4. Around Boston! Actually this trip was taken a week after the Museum of Science.
a) me in front of a huge piece of macaroni. don't ask.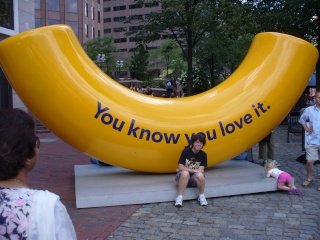 b) haha i love this dude! his name is Colin and he was doing a street show at Faneuil Hall. scottish dudes ARE awesome... he played the bagpipes while riding a unicycle! he played star wars on the bagpipes. then he took off his kilt and showed everyone his white and heart boxers. i gave him 2 bucks.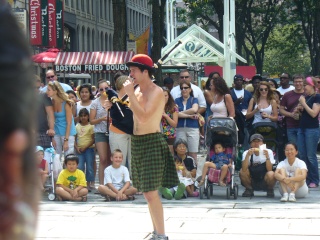 haha, that creepy dude we saw last time selling stuff outside wasn't there this time. phew!
Site Member





Posts

: 154


Join date

: 2009-09-21


Age

: 23


Location

: New Hampshire



Hey! I've had a busy summer, and I'm still not done my projects, and school starts in TWO days!!!! D:

1: SFNE!!!!
FINALLY!!! One park down on my dream of going to every Six Flags!

Rode my first official Roller Coaster... BIZARRO!!!!





2: Summer Camp @ HVSC

The usual summer camp that I do every year. I love the place so much!



3: ARIZONA!

I have Way too many pics (Around 500) so I won't put any here for the sake of this post, lol. We went EVERYWHERE... except the Hoover Dam. I went to a huge water park, the Grand Canyon, Phoenix, and my new favorite restaurant, The Golden Corral! I love buffets! But the nearest one is in... Springfield, MA! I prob go when I go to Six Flags again, lol.


4: The Boston Portsmouth Air Show!

3 Days of pure torture working in the Kiddie area on an inflatable slide... UGH! At least I got good pics and vids! They are going on my FB.

I am going back for the weekend to HVSC in 2 weeks for an OA event, and I'm PRAYING to go to SFNE again this weekend... if I can get to my aunts, lol
_________________
Admin





Posts

: 173


Join date

: 2009-07-08


Age

: 24


Location

: New Hampshire



Similar topics
---
Permissions in this forum:
You
cannot
reply to topics in this forum